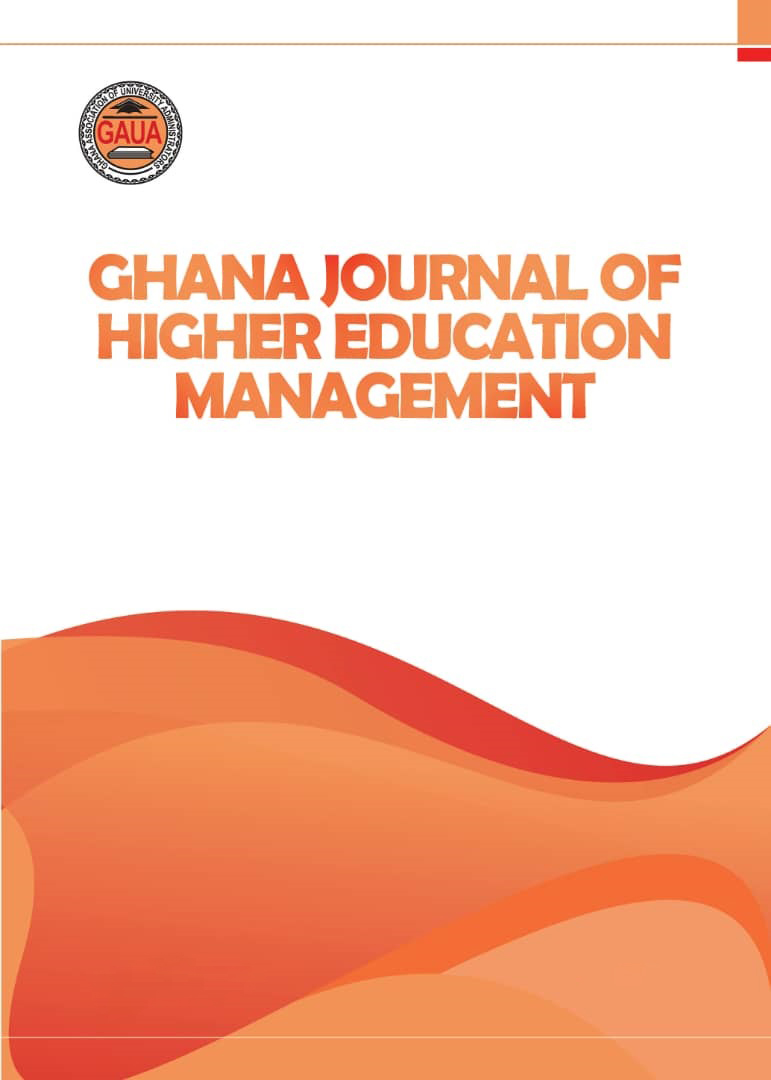 About the Journal
The Ghana Journal of Higher Education Management  (GHAJHEM) is a journal of the UEW branch of the Ghana Association of University Administrators (GAUA).
GHAJHEM accepts articles that address research, theory or practice in all aspects of Higher Education management. The journal also welcomes position papers, essays on current issues, reflective reports on innovative practices, letters to the editor and book reviews. Letters to the Editor are opportunities for authors to submit brief reports on a study or to offer opinions on issues
Current Issue
Vol. 9 No. 1 (2023): GHANA JOURNAL OF HIGHER EDUCATION MANAGEMENT
ISSN: 0855-6156
(AN OFFICIAL JOURNAL OF THE GHANA ASSOCIATION OF UNIVERSITY ADMINISTRATORS, GAUA)
Ghana Journal of Higher Education Management is a peer-reviewed Journal that publishes papers in all aspects of educational management, administration, leadership, and policy analysis. The journal welcomes papers in the form of case studies, trend analysis, and critical discussions, as well as research reports on current issues and reflective reports on innovative practices, especially from the practitioner's perspective. The ultimate goal is to provide policy options, innovative solutions and share best practices among administrative professionals (lawyers, doctors, dentists, engineers, administrators, accountants, auditors, pharmacists, IT specialists, counsellors, chaplains, librarians, architects, estate managers, etc.) in higher education administration in Ghana and around the globe.
View All Issues